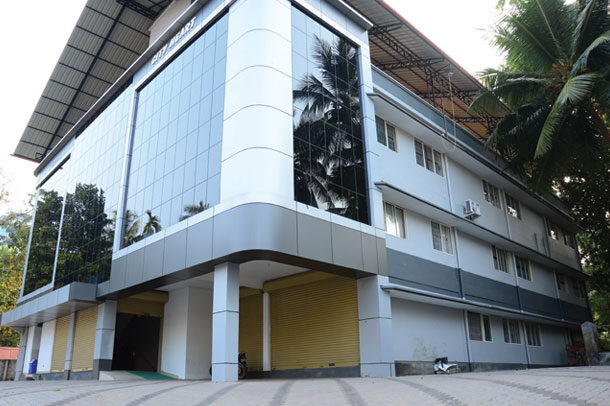 Founded in 2013 RAYS PUBLIC SCHOOL is recently a new venture launched by ROYAL RAYS FAMILY. This initiative aims to impart an entrance oriented Higher Secondary education to the young minds who are highly motivated, self disciplined and industrious having strong desire to achieve greater heights in Medical or Engineering profession. Students are admitted in state open school and are provided with both school classes and Medical Engineering entrance coaching. Since the programme clubs both curriculum as well as entrance coaching much amount of money and time can be saved. Further, curricular activities are much more emphasized and we give only less importance to extracurricular activities, again saves precious time. Even though the students are admitted to open school, the exam they are writing and the mark list they are issued is the same as that of the regular students of the higher secondary classes. If you are bold enough to spare two years for academic activities only, your dream of becoming a doctor or engineer in prestigious institutions will be fulfilled in your very first attempt.
---
Courses Offered
There are two streams
STREAM I (MEDICAL)
Subjects
Part I
English
Part II
Malayalam/Hindi/Arabic
Part III
Physics,Chemistry,Mathematics & Biology
STREAM II (ENGINEERING)
Subjects
Part I
English
Part II
Malayalam/Hindi/Arabic
Part III
Physics,Chemistry,Mathematics & C S
---
Associated Schools
MH English School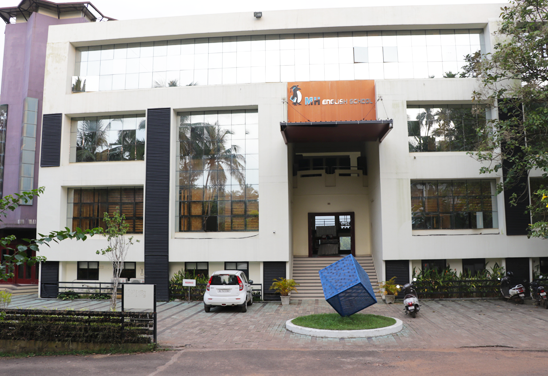 Living in the noise and fury of the advanced world our younger generation has forgotten how to use their inherent intelligence and wisdom. The MH School hopes to fill this gap and instill humanity and creativity in the coming generations.
Run by the Minhajul Huda Educational Charitable Trust, a non-proprietary and non-profitable trust registered under the Indian Trusts Act of 1882, MH English School is a venture of young entrepreneurs blending the finest aspects of all leading edu-praxes. We believe that the learning process should take place through experiential learning to construct and internalize knowledge. The aim is to make the learning creative and innovative through analysing one's innate talents and inclination, which gradually leads to an experience filled blooming of new knowledge
Situated in a scenic locale, a 10-minute drive off Edapal town in Malappuram (Kerala) MHES has state-of-the-art infrastructure developed by a team of consultants, education experts and advisors. Thanks to first-hand experience of visiting world schools, no compromise was made during the design and developmental phase. The result – we exceeded the norms of CBSE affiliation.
Al Haramain School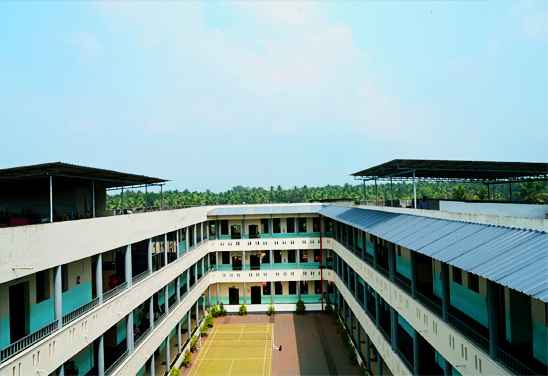 As you stroll down the Kunduparamba Road in the outskirts of the legendary Kingdom of Zamorin landmarked by the All India Radio Station and Edakkad Post Office out there in the tranquil lap of nature you spot a unique double storied edifice named Al Haramain English School –a Senior Secondary School run by The Calicut Charitable Trust, Kozhikode. The Trust was founded in the year 1988 with the intention of rendering services in the educational, cultural and social fields. Dr. P.C Anwar is the President; Mr. T.K.Hussein is the Secretary and Mr. M.A. Ahamed Kutty- the Manager of the school managing committee. The school was established in 1995.The strength of the school is 1227.The school is a member of the Vidya Council for Education.
Our avowed objective is to render the best possible education both academic and value based without compromising on the basic fundamentals and we shall strain every nerve to see that they leave the institution strong enough to conquer the world with confidence and courage with an unflinching sense of fairness and justice. They should be bold enough to withstand the social evils and temptations lurking in every nook and cranny of this changing and challenging dangerous scenario. This is what Al Haramain English School stands for.
---
Photo Gallery
Testimonial
Courses

We offer completely integrated schooling + Entrance coaching at our residential campuses across Kerala. The RAYS PUBLIC SCHOOL is one of the most prestigious institutes with limited intake every year, so please look out for our annual RAYS ADMISSION TEST!

Admission

The admissions to our school are limited to 50 students per batch, and so the entry is via merit and every student has to clear the RAYS ADMISSION TESTS. Once the test results are out the student may choose his/her stream of choice (CBSE or STATE)

Accomodation

The students have a variety of choices in hostel facilities, mess and other amenities. The students have access to our library and learning resources at our centre. We also have personal mentors with a humane touch to make our students feel at home!

Support & Focus

The complete residential coaching environment enables each of our students to engage in a healthy competitive study mode woth peer. Thus the overall output and prgress is acclerated. Our expert mentors enable our students to solve their challenges effectively.